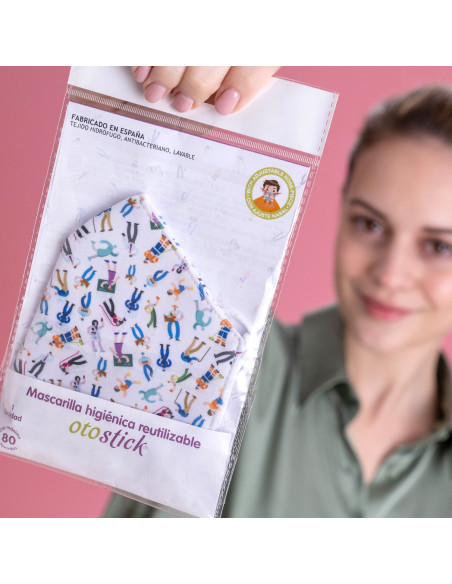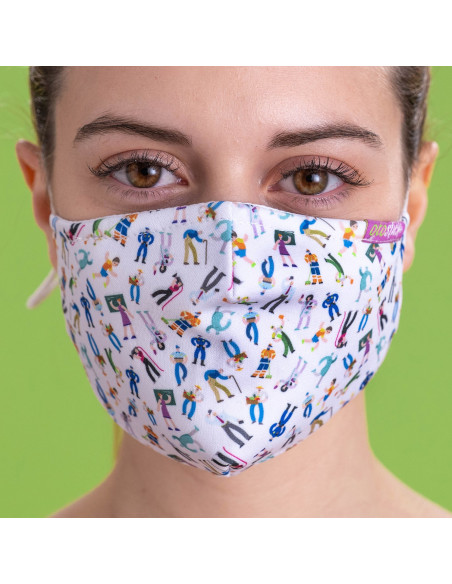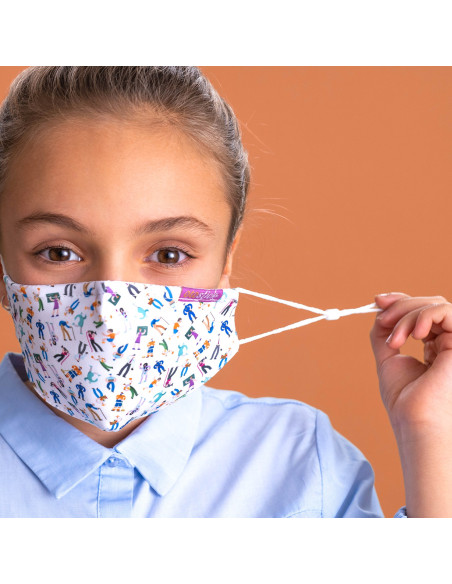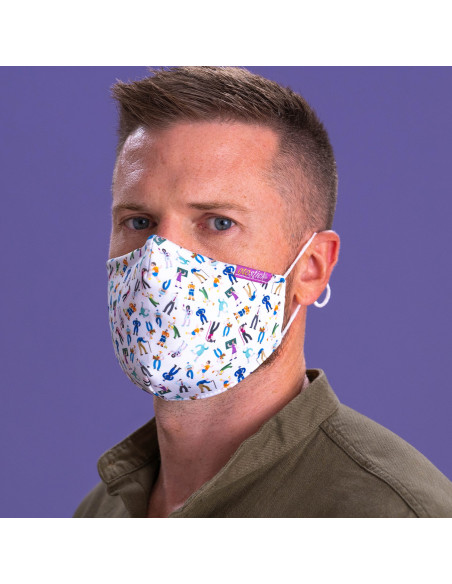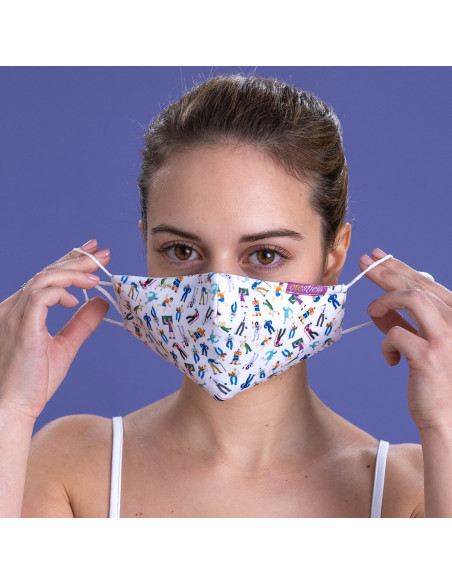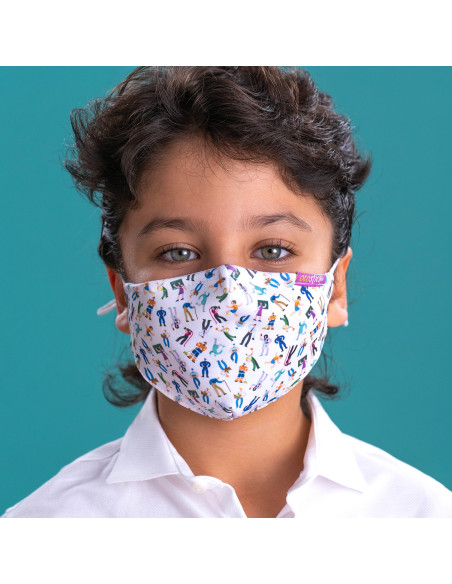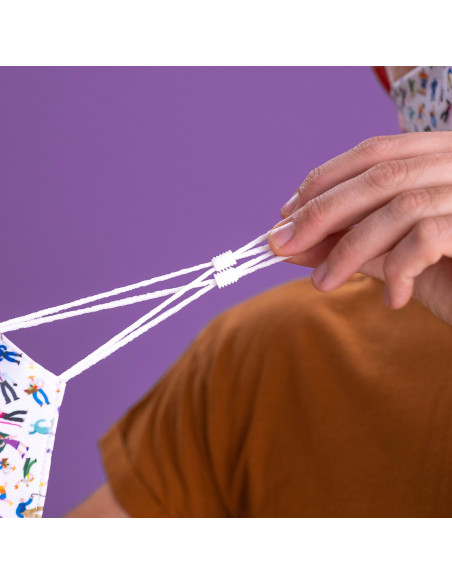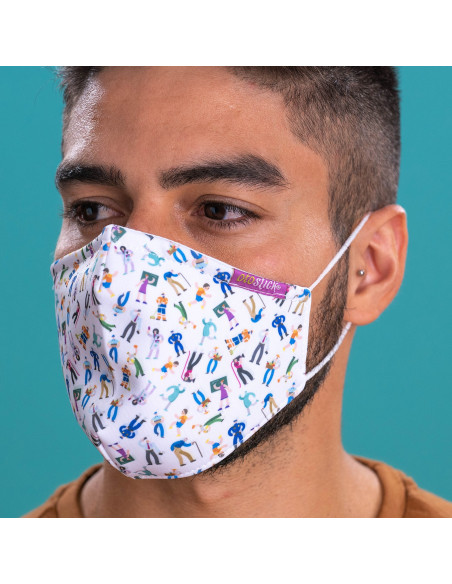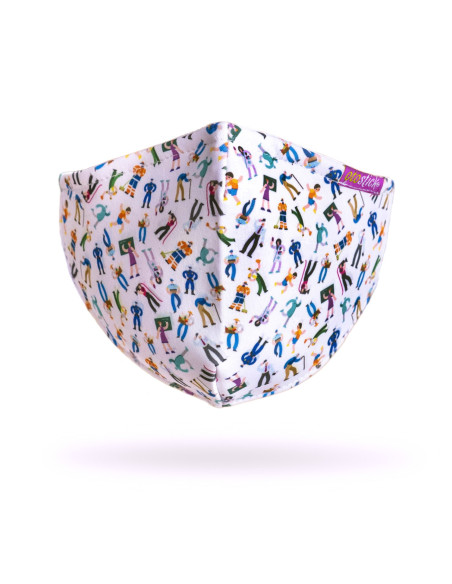 Otostick hygienic face masks
Reusable hygienic face mask, with a rubber regulator for greater comfort and adjustable nose-piece.
Made in Spain and Certified per regulation UNE 0065:2020 and CWA 1753:2020, using antibacterial, water-resistant material that can be washed up to 80 times.
For reasons of hygiene and safety, this item cannot be returned unless the material is faulty on arrival.
Available in four different sizes: 
Size L - 22.5cm.
Size M - 22cm.
Size S - 21cm.
        

Recommended for children over the age of 3:
 Size XS - 19.5cm.
Made from:
Comprising one layer neoprene + one layer poplin.
Certified by ITEL (Spanish Technical Cleaning Institute) No. C-13689.
Complies with the Bacteria Filtration Efficiency Test (BFE) (%) >91.7.  
Complies with the Breathability Test. Pressure Differential (Pa/cm2) < 36.
Washing, disinfection & drying instructions:
An 8-10 minute washing cycle at 35ºC should be used with abundant water ('delicates' program), your normal detergent (free of optical brightener), softener (free of colourings) and bactericide (preferably). Only use a pre-wash cycle if there are stains or dirt that would become embedded at the temperature of the washing cycle. Do not use bleach. A dryer may be used (to 70ºC). Iron at 140ºC for 10-15 seconds.
Do not use products that may degrade or damage the materials or reduce the mask's capacity to protect.
Do not bring a dirty mask (ready to wash) into contact with clean clothing. The person responsible for washing the masks must wear protective gear when handling dirty masks.
During drying and later storage, the mask should be kept away from conditions in which it may become dirty again.
After each washing cycle, visually inspect the mask (wearing protective gloves or having washed your hands). Throw the mask away if any damage is found (looser, deformed, worn, etc.).
Maximum continuous use: For reasons of comfort and hygiene, do not wear the face mask continuously for more than 4 hours. Should it become damp or deteriorate with use, replace your face mask
WARNING: This device is not classified as a HELATHCARE product under Directive 93/42 or Regulation EU 2017/746. Nor is it classified as personal protective equipment under Regulation EU 2016/425.